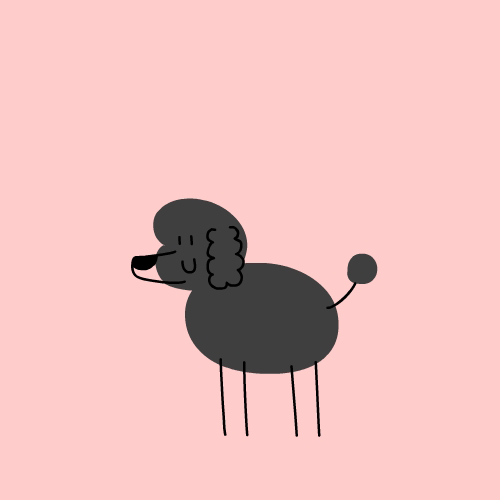 The perfect place to get the perfect puppy of your dreams
HEALTH GUARANTEE/ WARRANTY/BILL OF SALE
It is agreed between seller and the buyer as follows:
1. Description of Puppy
The puppy sold to buyer to the terms of this agreement is as follows:
Dog is Registered and papers provided from :__________________
BREED:_____________________________________ SEX: M or F
COLOR:__________________DOB:______________________
DAM:____________________SIRE:______________________
PUPPY I.D.:_____________________________
2. Conditions of the Sale
Seller guarantees that at the time of delivery, the puppy is in good health. Seller has taken steps to ensure that your new puppy is healthy. Your puppy has been selectively bred for excellent quality, health, soundness, intelligence and good temperament. We the seller have provided the first set(s) of required age appropriate puppy vaccines and deworming. We require that you keep your puppy on a vaccination schedule and routine worming by a licensed veterinarian.
The following conditions apply to the sale of the aforementioned puppy:
Deposits and Waiting List Fees are Non refundable.

The Buyer must have the puppy examined by a licensed veterinarian of buyer's choice within 1 day (24 hours) of purchase (will extend thru a Monday if bought on a weekend). This exam must include a stool examination for parasites. This exam will be at the buyer's expense. A copy of the preliminary vet examination with findings must be faxedno later than the next business day to 337-662-2383. This guarantee will be terminated immediately if the dog is not examined within the allotted time and/or if the veterinarian report is not faxed within the alloted time.

The puppy is warranted to be free from parvo virus, distemper, hepatitis, and canine influenza for a period of 3 days from the date of receipt by buyer. Again any such diagnosis must be confirmed in writing by a licensed veterinarian. Seller may request a second opinion by a licensed vet of their choice.

Seller does not guarantee/warrant the puppy against common conditions such as hypoglycemia, kennel cough, mites, coccidiosis, giardia, parasites, shedding, nor genetic conditions that are not deemed life threatening such as hernias, mild luxating patellas (grades 1-2), cherry eye, dry eye, or mild heart murmurs or allergies nor covers cherry eye repair or nasal clipping, which is sometimes found in snub nosed puppies, This guarantee/warranty does not cover open fontanel, patellar luxation, skin allergies, or seizures associated with hypoglycemia, uneven bites, undescended testicles, demodex mange, inguinal or umbilical hernias, fleas, ticks, lack of proper/required care, vaccines, deworming including lack of heart worm preventative, behavioral problems as training philosophies and environments vary amongst individuals.

In the event that the puppy dies within the first 72 hour period from purchase, the buyer must have an autopsy performed, at buyer's expense, to prove cause of death. Puppy will be replaced if cause of death was due to a genetic illness the puppy had prior to the purchase date; providing all other terms are followed.

Seller is not responsible for vet check ups, suggested medications, or any treatments that the buyer's veterinarian may advise, now or in the future.Buyer releases seller from any and all obligations of payment for any medical expenses incurred from this date forward X__________

Under no circumstances shall the seller be liable to the buyer or to any other third party for any consequential or special damages resulting from or in a manner related to the dog.

At first sign of puppy distress or illness the buyer must take puppy to a licensed veterinarian.

Seller does not warrant the coat, color, size, championship, temperament, personality, trainability, or fertility of puppy (or previous ancestors dna which is out of my control.

It is agreed the seller will replace the puppy for one of equal value (same breed, size, sex, and color) when one becomes available (breeder's choice), if the puppy is found to have a life threatening genetic defect (see defects not covered above - non life threatening) affecting the life (meaning there is no cure and puppy will die) of the individual puppy within 1 month (30 days) of purchase/pickup of the puppy. This guarantee does not coverneglect or injury caused by the buyer. The seller requires, in order for this agreement to be valid, that the buyer have the puppy checked by a certified veterinarian 24 hours after puppy pickup and keep all future vet appointments and all vaccinations and worming up to date. A veterinary statement accompany the puppy with said findings must be sent to seller immediately and seller must have the opportunity to have the puppy examined by vet of her choice to confirm diagnosis. In the event of the death of the puppy within 30 days of purchase buyer must have a necropsy performed on the puppy and findings sent to seller immediately - if buyer refuses to have necropsy performed the guarantee is void.

There will be absolutely no replacement puppy given on your puppy after 30 days from time of purchase.

Shipping costs are not refunded to buyer if said puppy perishes and buyer qualifies for a replacement puppy(shipping is the option of the buyer).

No cash refunds are given for any reason or under any circumstance only a replacement puppy of equal value will be given as long as the terms contained herein are met.

If Seller has not heard from buyer within 72 hours of purchase, all guarantees/warranties are null and void.

Buyer and seller agree that no further or previous guarantees are implied either verbally, written, or otherwise stated.
3. Full and Final Agreement
The parties agree that this writing represents the entire Agreement between them and that no other representations have been made regarding the puppy described above. Additionally, Buyer acknowledges and agrees that this Health Guarantee/Warranty supersedes any and all other guarantees and/or warranties (written or verbal) signed or unsigned with any and all other parties if this puppy is seen by any Banfield vet this warranty is null and void.

4. This contract and warranty shall be governed by the laws of the State of Louisiana.
By signing this contract you are agreeing to the terms and conditions stated above and to give this puppy a good and loving home for all of puppy's life. You are agreeing to bring the puppy to a licensed veterinarian within 24 hours of purchase, to continue to update all needed immunizations, yearly check-ups and any and all medical treatments that may arise in the future at the buyer's expense. Once payment is received their will be no refund on the puppy under no circumstances. Puppy has to be shipped by the time he/she is 8 weeks old or he/she will be re-listed for sale and all money is non-refundable. If for any reason that a puppy has to be replaced, buyer will be responsible for payment of shipping the dog back to seller and the shipping expense on the replacement puppy.
x_______________________________ ____________________________________________
Seller's Signature Buyer's Signature
____________________________________________ ________________ ______
Address City State
This agreement was signed and agreed to by parties on the __________ day of ___________, 2017 at _________________ a.m./p.m.