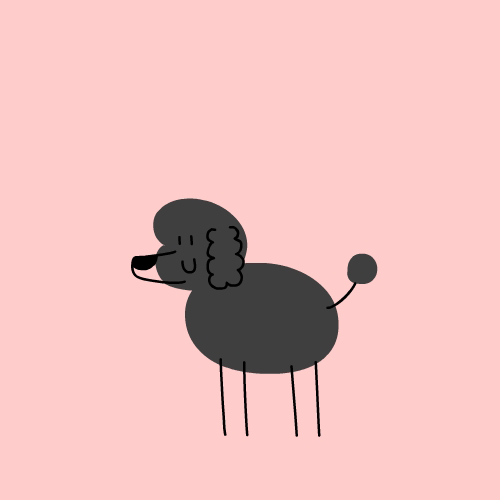 The perfect place to get the perfect puppy of your dreams
Mission: I am an inspected small breeder of AKC shih-tzu, poodles (teacup/tiny toys) and Peke-a-poos. I have an exceptional breeding program. I strive for quality, health, temperament and tiny toy size in my breeding program which I have achieved. Also, I have rare hard to find colors, including merle.
​
Cell phone users click on the bar lines on the top of the page to see the menu to navigate the website.
​
WE HAVE PUPPIES CLICK ON LINK BELOW TO VIEW:
​
​
​
​
WE DO NOT CONSIDER OUR DOGS AS ANIMALS, THEY ARE MEMBERS OF OUR FAMILY AND WE TAKE PRIDE IN THEIR CARE.
​
​
​
​
​
​
Here we pride ourselves on the beautiful, healthy, playful, and good demeanored puppies we produce. Because we only give the best care while the puppies are here with us; our puppies are highly sought after because people know they are getting the very best.
Please browse our website to "meet our furry family" and find out more about our exceptional puppies. When you buy a puppy it will be the best dog you ever owned because our service does not stop.
Not only are our puppies healthy, loving, sweet, and oh so adorable, they will be your companion and will be your loyal friend. It's so hard not to love such playful little fur-angles. We love each and every one of our puppies and it's so hard to see them go, but we find happiness in making sure they find a loving family to be with. There's nothing better than the satisfaction of uniting one of our pups with their new family. We hope you enjoy this site and our puppies!
Our sires and dams were specifically selected based on breed standard, beauty, intelligence, health, and temperament; our sires and dams are kept on a very strict regime of vitamins and supplements and receive the very best vet care. All our dogs are fun loving family members - we do not put any of our dogs or pups in kennels - they are all raised indoors and underfoot with our human family members. We are very proud our dogs and the puppies we raise. Every possible advantage is given to our furry family members and it shows in our pups. If you don't believe that we are the very best place to purchase your new puppy from, we have many happy families that are willing to give any prospective new owner an outstanding reference of our dogs and puppies and the wonderful experience they had dealing with us.
​
CLICK BELOW TO SEE OUR SIRES AND DAMS:
​
​
REASONS TO BUY FROM PERFECT PEKS KENNEL:
1. Adding a new puppy to your life can be an exciting and yet frustrating experience if you do not buy from a reputable breeder. I have many satisfied customers and I can provide you contact information to talk to a former client about their experience.
2. I have done due deligence research and have only selected the best dogs to produce the best possible puppies.
3. I provide excellent customer service ALWAYS. When you purchase a puppy from me our connection does not stop there. I am here ALWAYS to assist you any way possible.
4. I strongly believe in vaccinations. My parents are kept up to date on all vaccinations and the puppies receive their first vaccination by a licensed vet before they leave so your puppy will be well protected from contageous diseases prior to your purchase.
5. I only do supervised breeding. I do not allow any of my dogs to mate without supervision and I do not do a "free for all" like some breeders who do not even know who the sire of the litter is.
6. I provide quality care while your puppy is here with us. All puppies are kept indoors in my home and underfoot and are well socialized with people and other dogs prior to your puppy leaving and your puppy will come prespoiled.
7. I provide online updates and photographs while your puppy is here. If necessary,
8. All my puppies are AKC or CKC registered or both.
9. All my puppies are sold intact and as working dog "breeders" and you as a buyer must sign a contract that you understand that this puppy is intact and able to produce puppies - it is your responsibility to take precautions if you do not wish to have puppies.
10. I have an open arm policy. If you buy a puppy from me and your life situation changes your puppy is always welcome back here. That DOES NOT mean you get your money back, it just means that your puppy will always have a home so you do not choose to send him/her to a shelter if you can no longer care for it.
11. I am not a puppy mill. All my dogs are members of our family and are treated as such. Every dog and puppy has a name not an item number. At night I have a full bed - ME and my DOGs and I love it!
Our puppies are bred to breed standards, and are free of genetic health problems as possible, socialized and imprinted with our family from the day they are born. I am a proud member of the AKC Bred with Heart Program. I breed for HEALTH- I make sure my parents are healthy therefore their offspring is healthy. I am constantly EDUCATING myself on my specific breeds of dogs. I am ACCOUNTABLE when it comes to my breeding practices. I am RESPONSIBLE for the health and well-being of the puppies I produce. I keep with TRADITION upholding the tradition of breeding dogs that are happy and healthy.
We know picking a puppy to join your family can be a trying time for a new owner especially for a first time buyer. That is why we are always here for our customers for the lifetime of the dog. My site will answer many of the questions you may have about your new baby. And you may call or e-mail us at any time with any other questions.
​
Click here to read wonderful testimonials left by happy customers
When you have selected the puppy you wish to purchase, contact us via e-mail kbelaire07@gmail.com or phone 337-290-9782. We will confirm that the puppy is still available and we will make arrangements for payment. A small non-refundable deposit is required to hold a puppy at time of purchase until it is ready to go to its new home. Onc you submit your non-refundable holding fee you must complete and submit the Holding Agreement (Contract) to complete the process to hold your puppy. Click here to read and print the Contract
OUR PRICES ARE REASONABLE, COMPETITIVE, AND AFFORDABLE. WE ACCEPT PAY PAL PAYMENTS , MONEY ORDERS, OR CASH BUT NO PERSONAL CHECKS. ALL PUPPIES MUST BE PAID FOR IN FULL BEFORE THEY CAN LEAVE FOR THEIR NEW HOME.
​
Click here to learn how to purchase your puppy and place your deposit
All dogs/puppies are sold as working dogs. Dogs in the working class may be used for the purpose of hunting, breeding, therapy dogs, and security.
​
Thank you in advance for selecting the very best place to purchase your new fur-angel from, you definitely know quality when you see it.
Click testimonials to read feedback regarding the excellent customer service provided and the excellent reputation."
​
​
​
Buying a Dog
The best way to ensure a long and happy relationship with a purebred dog is to purchase from a responsible breeder.
The Right Dog for You
You should do some research to determine which breed of dog is right for you and your family. Here are some things to consider.
To learn more about the Pekingese, visit the Pekingese Club of America
"WE WILL HAND DELIVER YOUR PRECIOUS PUP 1ST CLASS TO YOUR DOOR- ASK FOR PRICING"!
Home is where the dog hair sticks to everything but the dog!
Call, text or email
(337)290-9782
email: kbelaire07@gmail.com